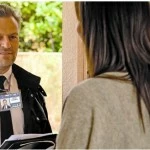 Secure shredding in Chorlton is offered by a leading company. You may wonder why shredding old documents is so important. If you have a small business, you likely have several clients. Their information must be kept safe from prying eyes. In fact, it is your obligation to do so. The Data Protection Act is adamant regarding this. However, there are 'do's and don'ts' regarding the disposal of sensitive documents. While you may need to keep documents for a specific number of years, once this time has passed the documents should be effectively destroyed. A common misconception is tearing documents in two will suffice. Unfortunately, this makes it easy for criminals to gather pertinent information for their own nefarious use.
Both identity theft and fraud are on the increase. Thus, in Chorlton, secure shredding can help prevent this from happening. When a document is shredded, there is nothing left of any of the printed information. This makes it an ideal solution for disposing of sensitive information. Shredding old documents can be time-consuming. Furthermore, most home office shredders can only shred a few documents at a time. When you use the shredding services of a professional company, your documents are effectively shredded in a short time. Furthermore, this saves you both time and effort. Our shredding services are easy to use. Simply order your own shred sacks online. Fill these with the old documents, seal the bag, and give us a call for collection.
Secure shredding in Chorlton makes your life easier. It also provides you with peace of mind. Our uniformed and easily identified team member will collect your full shred sacks at a convenient time. These are then transported to our secure facility where they are completely shredded, bag and all. To find out more about our secure shredding services, contact Ministry of Shred right away. Our prices are highly competitive, and our service is completely professional. We can tailor our services to match your specific requirements. Furthermore, all shredded items are made into reusable paper products. It is a win-win solution for your business.