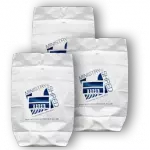 A mobile shredding service in Mobberley removes the worry associated with identity theft. Your home office is as busy as one in a conventional office. It likely has a large number of clients as well. It is your responsibility to ensure that their personal data remains safe from possible identity thieves. Documents need to be kept for a certain number of years. It is when they are no longer needed and need to be discarded that it can become a problem. Some think it is secure enough to tear up a document and toss it in the rubbish bin. While that sounds like a convenient way, it is certainly not safe. A document torn in half still has pertinent information that is legible and easy to see.
An excellent way to ensure that this does not happen is to shred the document. In Mobberley, a mobile shredding service takes this one step further. Shredding your old documents can be time-consuming. And while the office shredder you have is capable of shredding one or two documents at a time, it won't be able to cope with a large volume of paper. This is where our shredding service is perfect for your needs.  We offer shred sacks for sale. These are available in three different sizes to meet your requirements. You can fill the sack with the unwanted documents, and when it is full, we will collect the securely closed sack. The sack is transported to our shredding facility, where our industrial and powerful shredding machine will completely destroy the shred sack and all its contents.
A mobile shredding service in Mobberley is both affordable and convenient. Once your documents are shredded, we will also send you a certificate of destruction. This is your proof that you have ensured that your old documents are in fact destroyed. For more details about our mobile shredding service and how we can assist, contact Ministry of Shred. Additionally, all the shredded documents are turned into recyclable paper products. Not only are you ensuring your clients' confidentiality, but you are also doing your bit for the environment.