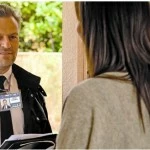 A home shredding service in Chorlton is available to assist you with keeping you clients' personal data safe. Your home office generates paperwork necessary for the smooth running of your business. While documents must be kept for a certain number of years, they must also be correctly destroyed when no longer needed. Identity theft and fraud is on the rise, and it is your responsibility to ensure that your business and your clients' information is kept safe. One of the best ways in which to do this is to shred old, unwanted documents.  A convenient way to ensure this is to hire the services of a professional shredding company.
Shredding documents yourself takes time. In Chorlton, a home shredding service frees up your valuable time, and ensures that your confidential information is safe. The process is easy. All you would need to do is order your shred sack online. The shred sack is available is 3 different sizes for your convenience. It has a security tag which is used to seal the sack when it is full and ready for shredding. When you have filled the shred sack and sealed, give us a ring. Our uniformed team member will collect the bag from you and transport it to our shredding facility. The entire bag is thoroughly shredded, leaving you with peace of mind that your clients' information is safe.
A home shedding service in Chorlton is both affordable and convenient. All our staff has been security screened to the British Standards. Your shred sack is shredded according to the British Security Industry Association standard EN15713. This means that the entire process, from start to finish is within their strict guidelines. On top of that, once the shred sack with your documents has been shredded, we will send you a certificate of destruction as your confirmation. For more details about our home shedding service and how you can benefit, contact Ministry of Shred. We understand the necessity of recycling. This is one of the reasons why all the paper shredded at our facility is recycled and turn back into a usable product.