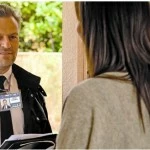 Do you have home office security in Bramall? You probably feel cosy and safe working from home. It's your home, in your neighbourhood and your community. You might think your personal and business records are far safer than they would be if you worked in an office in the city. Here is a statistic for you; 88% of break-ins occur in residential areas. The fastest growing crime in the U.K. is identity theft after a break-in. About half of all victims are burglarised a second time within a month. More than 100,000 people fall victim to identity fraud every year and it costs the UK economy about £3billion every year. Surprisingly, most of those burglaries are committed in broad daylight and entry is through the front door.
When you leave your home, make sure your business records are in locked files, in a locked office within a locked house. That is your first line of defence in Bramhall home office security. Your second line of defence is  Ministry of Shred. We help you safely dispose of old outdated records and files that contain the sensitive information of your customers. That's important because you can't just toss them in the trash and set them on the kerb. What you do is go to our website or call us and order a Shred Sack. This is made of recyclable material and is large enough to hold most yearly records. Your sack will arrive with a security tag stamped with an identity number that is also recyclable.
For your home office security in Bramall, that identifying tag is how we will monitor your sack through to destruction. So you fill the bag and when you're ready call us and a security driver with identification will arrive to collect the sack. The driver will put the sealed sack in a secure safe inside his van. The van, which has a tracker, will deliver your sack to our shredding facility. We back the van to the shredder and in it goes, tag and all. It is never opened once you seal it. Using the identifying tag number, we send you a certificate of destruction. That's your proof of secure disposal. Contact us for more information or to order your sack. Our staff are security screened to British Standards and your documents are shredded to BSI standards.