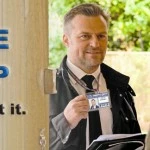 Secure document shredding in Ormskirk is the responsibility of all whose business requires access to personal documents of clients and customers. That is true for all businesses whether small, medium or large. We've all heard the news stories about the databases of national and international companies being hacked or leaking the sensitive information of their clients. It happens so often that we hardly pause unless it's our information that has been stolen. However, for those who experience the nightmare of identity theft, recovery is long and tedious. Once the theft occurs, the company from whom it was stolen bears the responsibility for losses. You don't always hear how companies are held accountable but you can be sure they take a big hit to their reputation and profits.
Maybe you are a sole proprietor working from home?  In Ormskirk, secure document shredding is just as important for your home-based business or profession. Actually, it may be even more important because you don't have the backup of a large corporation. One lawsuit could wipe out your business and your reputation. The same laws that apply to the big corporations apply to your home-based business. We have a secure solution for home-based businesses. You request specially made shred sacks from us and fill them with documents that need shredding. Fill the bags and secure with a special tracking tag that traces the document disposal back to your home-based company.
Secure document shredding in Ormskirk is carried out by us without ever opening that bag. Call when your bag is full and one of our security agents will pick it up at your door and transport it securely to our shredding facility. The tag is checked which designates that this bag and the contents originated with your business. The bag and all contents are deposited into the shredder and you receive a Certificate of Destruction. Your clients and customers identity is protected and you have proof that you managed their sensitive information responsibly. For more information about how we can protect you and the customers of your home-based business, contact us. We'll answer all your questions and clarify the process. You don't even have to leave your home.