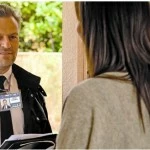 A professional and registered paper shredding company in Chorlton can assist you and your business stay compliant. It is of utmost importance that your clients' personal details remain safe. The best way to avoid identity theft is to ensure that any unwanted documents are thoroughly shredded and destroyed. It is likely that you have a small office shredder to use. We know that this takes time and effort.  However, as a paper shredding company, we can remove the challenge of shredding reams of paper. We offer the solution to this challenge. Our team can assist you in keeping you, and your clients safe from identity fraud.
We offer a professional and thorough paper shredding service. In Chorlton, a paper shredding company can securely shred all your business' unwanted documents. It is easy to begin. The first step would be to order your shred sack online. They are available in 3 different sizes to meet your specific requirements. Fill the bag with the unwanted documents to the level indicated, and when it is full, give us a ring to schedule a collection. The shred sack comes with a security tag which you will use to secure the bag when it is full. When the bag is ready for collection, our uniformed and identified staff will collect the bag from you and take it to our shredding facility.
A paper shredding company in Chorlton will effectively shred your shred sack, tag and all. Once it is collected from you, it is never opened again. When the shredding of your documents is complete, we will send you a certificate of destruction. This is your proof that you've had the documents securely shredded. If you need the assistance of a professional paper shredding company, don't hesitate to contact Ministry of Shred. Your unwanted documents are shredded to the British Security Industry Association standard EN15713. This means you can have peace of mind that the shredding process meets with their strict requirements. All the shredded documents are recycled and made into reusable paper products. So, not only are you keeping your business clients information safe, but you are also doing your bit to safeguarding our environment.