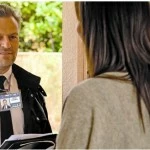 Ministry of Shred would like to remind you about home office security in Didsbury. Just because you spent the last ten years working from your home you are not absolved of responsibility. Your clients and customers have entrusted you with their personal and sensitive information. If anyone gets their hands on that information it will ruin your customers. When they find out the information was stolen from your office, you will be ruined. You are ethically and legally responsible to keep that information out of the wrong hands. Identity theft happens every day and it's just devastating to the victim and difficult to locate and prosecute the thief. £3billion every year is the cost in the UK for Identity theft.
If you keep customer information files on your computer as a database for contact that's fine. In Didsbury, home office security would be well served if you saved the contact information and blocked sensitive information like banking and credit card numbers. Even then, store your customer database in a password-protected file behind a firewall on your computer. The real risk lies in those file drawers full of paper that date back ten years. Keep current business under lock and key and clear out old, out of date customer paperwork. Ministry of Shred has a simple solution for those old paper files. Order our recyclable 20kg sack and dispose of your paper files in the sack. We sell them as a single sack, pack of 3 or pack of 5.
For home office security in Didsbury, we supply an identification tag for each sack. Fill the sack, seal it up, attach the ID tag and call us to schedule a pick up for the sack or sacks. One of our representatives will pick up at your door. Your sacks are securely transported to our shredding facility. We back the van to our powerful shredder to dispose of the sacks quickly and completely. The ID tag identifies you and we then send a Certificate of Disposal to you confirming the documents destruction. Keep that document as proof of your compliance with customer security. Contact Ministry of Shred for a secure solution to the destruction of customer sensitive information with proof. This simple low cost system carried out by our carefully selected staff will protect your customers from ID fraud and your business from liability for ID fraud.