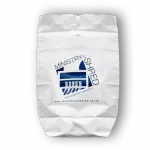 Take advantage of our mobile shredding services in Bramhall if you are looking for a company who can clear all your paper waste. We are a company that specialises in quick and professional paper clearances for offices, law firms, personal businesses and so on. All businesses deal with sensitive information, be it for themselves or that of their clients. And when that information is no longer required, the amount of papers may be too much to go through a small office shredder, and so, you are most welcome to seek out professional help from our company, Ministry of Shred.
You can start by placing your order for our heavy-duty sacks that can be filled and then secured with a security tag. In Bramhall, our mobile shredding services are perfect for those who are not able to deliver the papers themselves. Once the bags have been filled, you can give us a call and we will send our staff members to collect the sacks. They will confirm your security code and will take off the load off your hands. All of our trucks are monitored through GPS systems, and as soon as they arrive at the shredding facility, the sacks will be transferred directly into the industrial shredder with no possibility of human interference, and all the sensitive information will be destroyed right away. All your documents will be shredded according to the British Security Industry Association standards, which means we will stick to a very strict guideline protecting the sensitive documents from the moment they are entrusted to us until they reach the facility. Once the documents have gone through the shredder, a certificate will be issued to you, confirming the destruction of the papers.
Don't hesitate to talk to us if you need regular or ad-hoc mobile shredding services in Bramhall. Our aim is to provide our clients peace of mind by providing a service that is professional and trustworthy. For more details on how we can assist you, contact Ministry of Shred today. All the paper that is destroyed will be recycled and repurposed into new products, reducing the need to cut down trees.