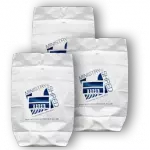 Help from a top-grade shredding company in Prestbury will help you deal with your confidential information in the safest possible way. At Ministry of Shred, we take your privacy seriously. Today, keeping your own, your family's, clients' or organisation's data secure is top priority. With data theft hitting all-time high figures of nearly 175,000 cases in 2018 across the UK, it affects all sectors of industry and society. Fraudsters attack a variety of targets including online shoppers, telecoms, insurance, bank and credit or debit card accounts, mobile phone contacts, retail accounts, online lease and loan facilities. How they gain information is by defrauding individuals directly through the use of malware, phishing and social media, and most importantly, through mining discarded or stolen documents, whether paper or digital. We can partner you in protecting your data and ensuring that it never falls into the wrong hands.
The Data Protection Act in the UK requires that waste (like salary/medical records, documents that provide details like full name, address, date of birth) has to be shredded before being properly disposed of. In Prestbury, shredding company services help you to stay in compliance with this law. Manually tearing large quantities of paper or destroying digital data is not easy, especially when your organisation generates huge amounts of these. You can save time, effort and money by hiring a reliable, trustworthy and experienced local company to help you. Another plus is you get more green points by ensuring that your waste-paper is shredded, bagged and taken away to be recycled. Your professional information is valuable to your competitors, so avoid confidentiality breach through papers that contain meeting notes, sales figures, future project plans, and product innovation by shredding them thoroughly before they're out of your control.
Our shredding company in Prestbury can schedule a collection after you give us the relevant information. All our staff are experienced, reliable and security screened. Contact us for more information about how we can assist you. We can schedule a site visit and evaluate the areas where confidential material is generated. This helps us to create a suitable plan and give our recommendations for storage and collection according to your convenience.