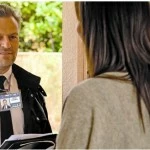 Using a home shredding service in Bramhall will reduce the threat of becoming a victim of identity theft. Rather than buying a paper shredder, you can use the services of Ministry of Shred to collect your unwanted documents and take them for shredding at their facility. This can be done on a regular basis to make sure that your unwanted and sensitive information is constantly protected. Your documents are totally destroyed and the process is completely safe. No employees will view or handle your documents and everything will be recycled after the documents are destroyed. A good shredding company does more than shred paper. They are information security experts that can help your home business stay compliant with the ever-changing information destruction laws.
For your home office in Bramhall, home shredding service provided by Ministry of shred is a secure, professional way of ensuring old unused documents containing sensitive information are destroyed. No longer will you have to spend hours in front of your home shredder, when your time could be used more productively. The process is so easy, you will wonder why you haven't done it before. First order your shred sack online. This ever popular recyclable 20kg Sack is perfect for the disposal your paper files. Fill the shred sack to the fill level line and seal it with the security tag. When you are ready to have the bag collected, give us a ring to arrange a time that is most suitable. Our driver will collect your shred sack and take it to our secure shredding facility, where the entire sack is shredded without anyone ever seeing the contents.
A home shredding service in Bramhall in convenient, quick and secure. Once your shred sack containing the documents has been shredded, you will receive an email with the certificate of destruction confirming the correct methods of shredding have been used. Contact Ministry of Shred for more details about a home shredding service. Working with our sister company, Elsa Recycling, we make sure that your shredded documents are recycled back into usable paper products. We are proud to say that we save the equivalent of 14 trees for every tonne of paper we recycle!