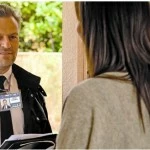 Home office security in Hale Barns is becoming more important with the number of people who have chosen to work from home. Identity fraud costs the UK economy £3 billion every year, with as many as 100 000 victims last year alone. Don't let this crime happen to you. Many people throw unwanted confidential documents away in the trash, not thinking that they could be at risk. All unwanted documents should be shredded. Once shredded, the documents are of no use to anyone. If you are concerned about the amount of sensitive information you are regularly discarding, it might be time to consider the services of a shredding company.
If your home office is in Hale Barns, home office security is of great importance. Speak to Ministry of shred and find out how we can assist in keeping your home office safe. The process is simple. First, you order your shredding sack online. The shredding sack is available in different sizes and you can choose one that is suitable for your needs. Once you have received the sack, fill it to the level line, and seal the bag with the security tag. A uniformed driver will collect it, first providing proof of identity. Your sack remains unopened throughout the process. It is loaded into the processing plant and completely shredded and destroyed. Once this has been completed, a certificate of destruction will be emailed to you. We recycle over 99.9% of our shredded material. In fact, we save the equivalent of 14 trees for every tonne of paper we recycle!
Home office security in Hale Barns has never been easier. Contact Ministry of Shred today to find out how we can assist you with your home office security. We understand the importance of recycling. We ensure that all the documents that are shredded are recycled and can be remade into usable products. Don't become a statistic, let Ministry of Shred play a role in the security of your home office.