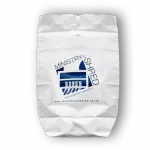 People look at mobile shredding in Prestbury in a new light. What with data and ID theft on the rise you have to take every precaution you can to protect yourself as an individual and as a business. The advantage with mobile shredding is that you never have to take the risk of bringing your office documentation to the shredding facilities. Ministry of Shred does this all for you. They will come to your premises and have a good look at your set-up before making recommendations about how you store your papers. They make suggestions that are tailored to your work environment. Ministry of Shred don't leave you guessing about disposal bins because they provide a variety of secure cabinets suited to your particular needs. These can be anything from small under-desk units to stylish wood finished cabinets which never give the game away as to where office documentation is stored.
In Prestbury, mobile shredding is a cut above the traditional office shredder. Ministry of Shred has high capacity shredding machines which tackle your particular unopened disposal sacks in seconds, saving your office time, labour and electricity. Ministry of Shreds provides different sacks with security tags to cope with all kinds of paper. They offer their shred sack, fivepack sack and their triple sack. Once the paper shredding has been efficiently completed, you will receive a certificate of destruction. Ministry of Shred deals with all kinds of businesses, destroying their salary- and financial records as well as sensitive medical data from hospitals. They know precisely how to make a clean sweep of all these records so that never a trace is left behind.
Mobile shredding in Prestbury is all about safety and confidentiality. Ministry of Shred's drivers have been vetted and have proof of identity. They will pick up your sacks and place them in marked vehicles equipped with tracking. Everything is highly confidential, checked and above board. For safety sake, it wouldn't be wise to look anywhere else. Contact Ministry of Shred for more information about mobile shredding.