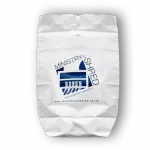 Ever wonder why mobile shredding in Knutsford is the best way to get rid of your confidential documents and papers? Imagine you are about to change residences and are cleaning out your home. Naturally, you will throw away anything such as photocopies of your identity, old bills and credit card statements. You figure there's no harm in tossing such sensitive information into the garbage. However, you fail to recognise the select few who will take the time to sort through the garbage after it is dumped. If they happen to find your old bills, statements and photocopies of your identification, they'll feel as if they've hit the jackpot! Unfortunately, you will never know what has happened until someone uses your credit or identity information to commit fraud. By the time you get to know about it, the culprit will have escaped. What is the best way to get rid of confidential documents?
In Knutsford, mobile shredding is one of the best ways to dispose of your documents in a safe and convenient manner  by opting for Ministry of Shred's service. The process is quite simple and you can start it online. Simply visit the company's website and order the number of secure sacks you will be requiring. After placing your order, your security sacks and tags will be shipped to you. Upon receiving them, fill it up to the level line and seal it with the security tag that is provided. Then give the company a call to discuss your requirements and schedule a pick up. When Ministry of Shred's staff arrive, they will show you id proof and collect your sacks. After confirming your security tag code, your sacks will be collected and taken to their secure facility for shredding.
If you're looking for secure mobile shredding in Knutsford, using the services of Ministry of Shred will give you peace of mind. After your documents have been shredded, you will be issued a certificate confirming secure destruction of your documents. If you're looking for mobile shredding, contact Ministry of Shred.