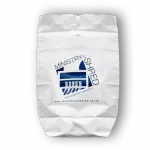 You will need secure mobile document shredding in Warrington at some point if you own an office that deals with a lot of paperwork. Nowadays, many companies are opting to digitalise their archives and find that they do not need the stack of papers anymore once they have sorted through the huge piles. If you find that you need to get rid of the huge amount of papers that are becoming more and more cumbersome, you should get in contact with an eco-friendly company that will recycle your useless papers. Whether you own an office or any other institutions, there are lots of papers that are printed every day that may become obsolete in the next year or so.
In Warrington, secure mobile document shredding will ensure the minimising of pollution of the environment. Ministry of Shred is a reliable and environmentally responsible company. They have been helping clients to get rid of the papers that they do not need by providing them with sacks that they then fill and wait for the company to collect at an agreed time and location. After they have collected the papers which are safely secured in the sacks, the sacks along with the papers are then sent to the industrial shredder where the papers, including any confidential information and other items, are safely disposed of. Recently, a client wanted to know the company's return policy. He was informed that if he changes his mind, he has 28 days to make a request for a refund after returning the unused sacks in their original packaging.
Before you start to clean out your office, make sure to order your disposal bags in preparation for secure mobile document shredding in Warrington. The Shred Sack is about 20 kgs and is probably one of the most ordered sacks for the disposal of papers at home or the office. The bag is recyclable and it is perfectly secured to hold your confidential information. For more details on secure mobile document shredding, you can always contact Ministry of Shred.