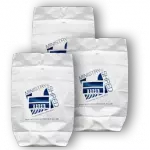 Mobile shredding in Bury is an efficient and effective way for you to dispose of private documents and papers. There are a lot of document shredding service providers in the area but only a handful can provide you with reliable and trustworthy services which will ensure that your private files and documents will be shredded with utmost security. Fraud and theft often come as a result of failing to dispose of documents that contain bank account numbers, personal identification numbers and other private information. The country is still dealing with the massive blow that these types of thievery has dealt and the UK now asks that companies as well as private individuals take precautionary measures that will help prevent future problems.
In Bury, mobile shredding is an option that is available at Ministry of Shred. This company specialises in providing effective and efficient shredding services that allow clients to have their private documents dealt with in a secure and safe manner. The company offers nothing less than the most convenient services, giving clients the chance to have their documents shredded in the least amount of time and with the least amount of effort. Their mobile shredding services are also available for those who want to have their documents shredded onsite in the soonest time possible. This service allows clients to get what they want in a matter of minutes as soon as their technicians arrive. The shredding services that the Ministry of Shred provides also comply with the BSIA standard.
Mobile shredding in Bury can be done without the hassle through Ministry of Shred. They can dispose of large quantities of documents with ease, and they can also provide you with routine shredding services that you can use every week or once a month. The company also adheres to environmental practices, ensuring that the shredded papers will be used for recycling. You can get in touch with the Ministry of Shred today for all your queries and concerns; you can also purchase their shredding bags as well as schedule mobile shredding services or pickups through their website. For hassle free mobile shredding, contact Ministry of Shred.