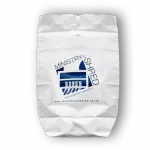 With mobile shredding in Handforth, you make sure that thieves can go through your trash all they like, they won't find any information about you there that they can use. Identity theft is on the rise, costing countries immense financial loss. ID fraud just in the UK alone costs £3billion every year. Your ID number and address can be used in such a way that it destroys your life. Document shredding is critical in the fight against fraud, especially when you consider that your personal information is everywhere on invoices, statements and bills. The Ministry of Shred offers convenience with their mobile shredding services, as once you have ordered your security sack online from them, they make sure you don't have to look at ways of disposing of your sack – they do it for you.
In Handforth, mobile shredding is about regular scheduled collections by uniformed, specially trained personnel. The Ministry of Shred makes sure that with their mobile shredding services, you get a unique Tag ID when you buy their special bags. Once your sack is ready for collection, you simply call their office and they schedule the collection date with you. Many customers worry about where they should keep their sacks while they wait for Ministry of Shred's visit. Ministry of Shred visit your office and look at your office layout, before recommending a secure storage- and pick up method.
Mobile shredding in Handforth is effective because with their high capacity shredding machines, your sack is destroyed in seconds. With a reliable mobile shredding service from Ministry of Shred, you simply secure and seal your bag with the security tag they provide you with. Their bags have been designed in such a way that they are never opened and remain tightly sealed even during shredding. For convenient and effective mobile shredding, contact Ministry of Shred.