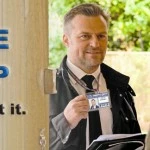 To keep your personal information private, get mobile shredding in Bolton. Many people never even think about throwing out documents and other paper items that can help identity thieves gain access to information that they can use to literally steal your identity. In the age of technology, information can be the same as money. Protect yourself and your business associates by shredding documents and other paper products that can help the criminals take advantage of you. Businesses that do not stay compliant with local privacy laws may find that they receive fines, legal action and damage to their reputation. Mobile shredding services will provide you with sacks or bags to put your shredding material in for pickup at your home or business. This makes the process of shredding a lot easier. Most shredding companies can get the job done a lot faster, because of the large shredders they maintain.
In Bolton, mobile shredding can be purchased from Ministry of Shred. They have a system that will make your shredding process simple and easy to handle. Order your security sack online using your PayPal account. You will receive the security sack and tag within a few days. Fill it to the marked line. Seal the bag with the security tag. The bag will never be opened, as they are shredded and all the paper is recycled. Once you are ready for a pick-up, call and schedule a time. The driver will have an ID when they arrive. Ministry of Shred will confirm your security tag code and take your sack to the collection truck. Vehicles are tracked back to the shredding facility. When the documents arrive at the shredding facility, your sack is unloaded inside the building and shredded right away. You will receive a Certificate by email, verifying that your material has been shredded.
Mobile shredding in Bolton from the Ministry of Shred will save you a lot of time and trouble, with a service that is necessary for everyone. Their equipment will speed up the process and you can trust that they will complete it quickly. For fast and secure mobile shredding, contact Ministry of Shred.