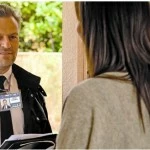 Our expert home office security in Urmston helps protect identity and confidentiality. Statistics released by the ONS (Office of National Statistics), currently, more than 40% of British people work from home either full or part time. Remote jobs have become more popular rather than ever before. Post-pandemic, employers are more flexible about location specific work. The type of work and working hours have undergone dramatic changes. Given this new reality, many other factors come into play. One of these is security. Unlike the corporate or office setting, homes obviously don't have that level of security. Many people also work while commuting, in coffee shops or other settings. Employees are happy with the flexibility, and better work life balance. But this brings its own security issues where data is concerned.
For home businesses in Urmston, home office security is a serious issue. As an important choice that's available to employees across the world, cyber security becomes a crucial part of WFH (work from home). Knowingly or unknowingly, security could get compromised, leading to dangerous data breaches, identity theft, frauds and financial crime. Phishing is one of the most common ways in which security gets compromised. Remote workers may get fraudulent mails asking them for specific location, information or other details about their company. Today, email phishing has become highly sophisticated and it's difficult to detect fraudulent ones. Un-secured Wifi networks are another huge risk. Employees may work from restaurants, airports or train stations where free Wifi is available, not realizing that these are unsafe.
Apart from virtual data, home office security in Urmston also affects documents and paperwork. Working from home, you may print a variety of documents that could be misused if they fall into the wrong hands. It's important to destroy these documents once you don't need them anymore. Home shredders may not do the job perfectly, and smart criminals can easily piece together poorly shredded papers. Contact Ministry of Shred for more information on our products and services. We care about your safety and privacy. As such, we offer a range of convenient storage, collection and destruction options to suit your unique requirements.