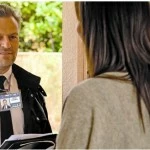 Our home shredding service in Hyde can protect your financial reputation. Every year there are over 3 billion pounds lost in fraudulent transactions. And, many people are not even aware of it until it becomes a problem. It is easy for criminals to pick through your trash bin to find documents with your name, address and other valuable details. Never simply throw old documents away. This is an invitation to potential thieves. Our expert team is available to assist you. Purchase a secure shred bag and fill it up with your papers. Once the bag is full seal it and contact us. We'll ensure one of our employees will come to you to collect it.
You need assurance that your clients' confidentiality is safe. Thus, in Hyde, our home shredding service will ensure your private papers never get into the wrong hands. We will send a uniformed collection officer to your door and he will identify himself. Once the bag is in the truck, it is tracked all the way to our facility. There it is offloaded and placed onto a conveyor belt.  The bag is never opened and still sealed, it goes into the industrial shredder. The shredder turns the documents into tiny scraps of paper that no one could ever put together. It is mixed with thousands of other document scraps. Thereafter, it is sent to a paper mill where it is turned into new paper products.
We offer a professional and secure home shredding service in Hyde. Contact Ministry of Shred today and arrange to buy one of our secure shred sacks. They can take up to 20 kg of paper and light card. Once you have purchased the bag you can place any old receipts, documents and invoices that you no longer need in it. This will safeguard you from personal particulars getting into the hands of unscrupulous people.  There were over 100,000 people affected by ID fraud last year and the number is growing. Be aware of the potential danger of fraud and theft. Thus, ensure that your personal information is safe with our expert services.