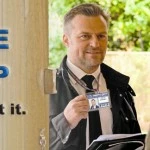 Mobile document shredding in Northenden is a good alternative if you want to contribute to a better environment. Despite the world going digital, paper still finds its way to landfills or incineration in really large quantities.  Most people know that the production of paper includes the use of various harmful chemicals, however, very few know that when paper starts to decompose, it produces methane. This is a greenhouse gas that is much more dangerous than carbon dioxide. If you have recently taken into account the dangers of the production and decomposition of paper, then recycling is a much better option. It is easy to do your bit for our environment by recycling in a responsible manner.
While many businesses have embraced the digital world; there are still large amounts of paper being used. In Northenden, mobile document shredding is an excellent option to consider. As such, we use an industrial shredder that effectively and efficiently shreds all your unwanted documents. Our services help you to improve your business' security. We provide shred sacks that can be sealed once full. After collection, they are put into the shredder which then shreds the entire bag, documents included. On collection of the shred sacks, they are taken directly to our shredding facility. The remaining shredded paper is recycled into usable paper products. In addition, you are adhering to the data security act.
When you use our mobile document shredding in Northenden services, you will have peace of mind knowing that your unwanted documents are securely shredded. In addition, you're doing your bit for the environment. Contact Ministry of Shred today for more information about our mobile document shredding. Once the papers have successfully been destroyed, we will provide you with a certification of destruction as evidence that your documents are securely shredded. Every effort toward conserving our environment helps. Our mobile shredding service is a great way to start.