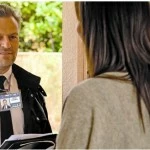 One of the best ways to improve your home office security in Prestwich is to dispose of your sensitive papers by shredding. Most people believe that tearing a document in two is adequate. It is not. There are unscrupulous individuals who will scrounge through your rubbish bin to find such papers. They will use the personal information in them for ID theft and fraud. You can avoid this from happening. Using the services of a professional shredding company is an excellent ay in which to preserve your clients' confidentiality. We would be pleased to assist with your home office's security.
Your business may need to keep documents for a number of years. In Prestwich, home office security solutions that we offer can help keep your personal, and your clients' pertinent information safe. We can assist by providing our professional shredding services. We provide shred sacks. These are bags that are perfect for the shredding process. Our sacks are recyclable and hold up to 20kg of paper. They are secure and convenient. Our process is simple. All you have to do is order for a bag online, which will be delivered to your doorstep with a tag. Fill the bag up to the level line and seal it with the tag provided. The bags are shredded along with your documents and recycled so that they are never opened. Simply order your shred sacks online.
We can assist you ith your home office security in Prestwich. When you schedule a collection time for the sack, our driver will collect your bag and take them back to our shredding facility. Here your documents are shredded according to the British Security Industry Association Standard. Contact Ministry of Shred today and we'll help you keep your sensitive information away from prying eyes. Once the shredding is done, we'll send you a certificate confirming the destruction of your documents. Keeping your clients' personal data safe is vital. Ensure that it is by using a professional shredding service.