https://www.bsia.co.uk/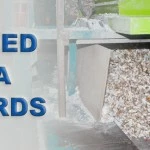 Rely on a professional shredding company in Oldham to protect your home office. Your work likely includes documents. A large number of these documents contain clients' personal information such as ID numbers, bank account details and more. Certain legislative requirements insist that records are kept for specified periods of time. The suggested length of time, for example, for HMRC records is 6 years plus the current year. Thereafter, it is required that the documents are destroyed. This is how we can assist. Tearing a document in half and tossing it in the bin is not a safe way of disposing it. Valuable information is then in easy reach of criminals, and could lead to fraud and identity theft.
You will find that, in Oldham, a shredding company takes the worry out of destroying sensitive documents. Our system is easy to use, and is highly effective. This saves you time, money and stress. First of all, all you need to do is purchase a shred sack online. The shred sack is made from recyclable material and you'll use it to place all your unwanted documents inside. It comes with a unique security tag. This you will use to seal your shred sack when it is full. Once the shred sack is full, contact us for a convenient collection. A member of our team will collect the sack from you and return it to our secure facility. The shred sack laced in our high capacity shredding machine, effectively destroying the sack, and without it ever being opened.
A shredding company in Oldham understands the need for professional disposal of old documents. We take security seriously. This is one of the reasons why that when we collect the shred sack from you, we show our identification tag.  Each member of our team is security screened to the British Standards. The documents in the shred sack are shredded to the British Security Industry Association standard EN15713. This means that the entire process, from start to finish is completed within their strict guidelines. For more details on how to get started, contact Ministry of Shred. Once the shredding process is complete, we will send your certificate of destruction to you via email.