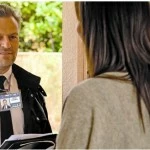 For those who work at home, they might want to up their home office security in Cheadle by contacting us at Ministry of Shed. Whether you have an office-based or a home-based business, it is still a must to protect the confidentiality of your clients and customers. And if you use a lot of paperwork, burning them might be an issue, and a home shredder might not be equipped to do the job. Therefore, we propose cost-effective and efficient solutions to businesses and companies; our destroying facility is perfect to protect your clients' and your business information.
Daily sales figures, invoices, employee data, bank account details, all fall under the category of confidential information that you certainly wouldn't want to fall into the wrong hands. In Cheadle, home office security is guaranteed when you get in touch with us. Our team is professional, and all your documents, no matter how obsolete, will be destroyed in the most discrete and environmentally-friendly way. With Ministry of Shred, you will have the assurances that your documents and data will be destroyed accordingly, and we will provide you with a certificate of destruction for your peace of mind. You can start the process by giving us a call and order the number of sacks that you will need for the paper disposal. We will mail these to you, and you can fill them up and attach them securely with the security tags. Once they are ready for collection, our team will show up and show you the necessary IDs before they proceed to pick up the sacks and head back to the facility for destruction. Please note that once they are tied, the bags will not be opened and will be sent into the industrial shredder as they are.
It's important to think about the various aspects of home office security in Cheadle. ID fraud and identity theft have caused thousands of people lengthy ordeals, not to mention, the loss of billions of pounds. For more details about our services, contact Ministry of Shred.  One of the perks of using our services is that the paper shredded will be recycled into reusable paper products, in the hope of protecting the earth and its limited resources.