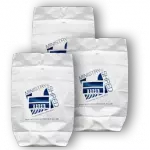 Opting for mobile document shredding in Timperley can help prevent you from becoming a victim of identity theft. A simple yet effective procedure ensures your confidential documents never fall in unwanted hands. When it comes to shredding your business files and other important information, you will want a secure and professional service. Three important things to consider in a provider is the ability to provide recyclable sacks of varied sizes. Sometimes you might have a lot of files to dispose of and other times just a few, so you are much better of picking a provider who can meet every kind of paper disposal need. Next is the security of your files. You wouldn't want the files to be viewed by anyone while they are in transit, so opt for someone with a foolproof security mechanism in place. The final thing to consider is the speed with which the provider collects the documents for shredding.
In Timperley, mobile document shredding is a specialty of Ministry of Shred, who offers quality shredding services to home offices at a reasonable price. They have a shred sack solution for every need. If you have only limited files to dispose of, opt for their 20 kg recyclable sack. On the other hand, their triple shred sack is ideal for home offices wanting to dispose of a high volume of paper. The five pack sack is suitable clearing out the backlog of unneeded old files.
Ministry of Shred has made mobile document shredding in Timperley easy and super accessible. Just order your security sack online, fill it with your unwanted paper, seal the sack with the security tag that came with the sack, and book an appointment for collection either through the Internet or by phone. Their collection staff will collect your shred sack and take it to their shredding facility where it will be shredded. For more information about mobile document shredding, contact Ministry of Shred.