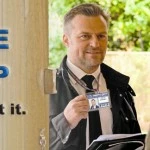 A home shredding service in Warrington is the solution if you have files and documents cluttering up your storeroom. You ought to get hold of a professional company that can destroy them correctly. Shredding machines that are used in homes are usually too small to cope with more than a small amount of shredding at a time. A company that can deal with any amount of shredding is Ministry of shred.
In Warrington, a home shredding service is useful for the unwanted documents and old files we collect over time. Ministry of Shred offer a convenient and efficient shredding service. All you would need to do is go online and order a security sack. Once you have submitted your order, a recyclable security sack and a security tag will be sent to you. Fill the sack with the papers that need to be shredded and seal it with the security tag they provide. They will shred the whole sack containing all of the documents that you placed inside it. Arrange a collection with them and they will pick up the documents personally from your home and destroy them. All of their staff is hired after a thorough background check according to British Standards. When they arrive to collect your sealed security sack, they will show you proof of identity. Monitoring of the movement of your documents is done by the tracker that is installed inside the vehicles used to collect and transport your documents. When the documents are picked up by them, the sacks are not opened and are placed in the shredder at their processing plant and destroyed. Once all the documents are shredded, you will receive an email containing a certificate that will confirm that your documents have been destroyed.
A home shredding service in Warrington is convenient with Ministry of Shred. They make sure that your documents are managed, collected and transported to their factory safely where they are shredded to the British Security Industry Association standard EN15713. They also ensure that your destroyed documents are recycled back into paper products. If you would like to more about a home shredding service, contact Ministry of Shred.