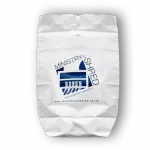 Get secure document shredding in Wilmslow because anybody can the victim of ID theft or fraud. ID theft is still a problem that persists today and it is more important than ever to protect yourself by taking the necessary measures so that you don't end up having nasty surprises. If you need to get rid of no longer used documents that contain your personal information such as your identity numbers or bank account numbers, you should use a reputable company to dispose of them. One of the companies that can help protect you is the Ministry of Shred. Ministry of Shred is a recycling company that will assist you by collecting them from you and disposing of them in a responsible manner.
In Wilmslow, secure document shredding is easy when you use the services of the Ministry of Shred. All you have to do is place an order for security sacks which will be sent to you. You can fill these up with all the papers you need to dispose of and the company will come and collect the sacks at an agreed time and location. Once this has been completed, the sacks which are securely tied with a tag will not be opened even when they reach the facility. They will be placed in the industrial shredder and the papers will be destroyed in a matter of seconds. One of most important questions that customers often ask is whether they need to get rid of paper clips and staples which are attached with the documents. The company does not require that the customers remove them since the shredder can deal with these.
If you are looking for a reliable company for secure document shredding in Wilmslow, do not hesitate to contact the Ministry of Shred. Whether you need to clear your office or you want to get rid of the obsolete papers that you have at home, you can call Ministry of Shred to securely dispose of these papers. Once they are destroyed, you will be provided with a certificate informing you that the papers have been destroyed to give you peace of mind. For secure document shredding, contact Ministry of Shred.