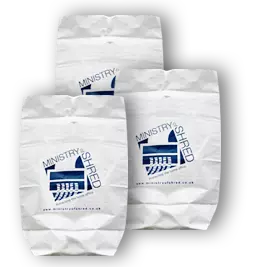 We have completed a recent job for Secure Home Shredding Gatley for a couple who run a catering firm from their home. They had-over the years-accumulated a fair amount of office paper and folders which were now causing them space issues. Having tried-unsuccessfully-to use an office shredder to destroy the documents, they had come across our name and suitably impressed; had decided to call our offices to see what we could offer them with our service.
Whether its a job in Gatley for secure home shredding or anywhere throughout the Cheshire area, its important to be aware about how common 'ID fraud' is, in the UK. Its suggested it cost's the country £3 billion a year; with over a 100,000 people-last year-victims of ID fraud. That's why it is imperative you deal with your home office 'clear outs' in a secure manner.With undoubted expertise within this sector, we offer a comprehensive service that is fast and secure; for all your home office shredding needs.
The couple requiring secure home shredding Gatley were so impressed with how simple-but effective-our service was. By directing them to our simple to use website, they the triple sack option-using our secure PayPal system-they were issues with their security sacks and tag to fill with their unwanted documents. Once sealed, they just called us to pick up at a convenient time; to be tracked and transported to our security shredding facility to be destroyed in adherence to British security standards. With a certificate emailed to confirm the destruction, the headache of destroying the documents themselves was resolved in a quick, efficient and professional manner!