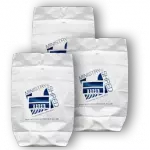 Stay in compliance with current data protection laws with our reliable mobile shredding in Didsbury. Whether you need a one-time operation or a regular shredding service, we can provide you with quality options. Identity theft and fraud cost the country millions of pounds annually. Private individuals and companies make huge losses when they are scammed by criminals. All these crimes happen because unscrupulous people get access to your private information. As personal information becomes more accessible via online media or paper documents, keeping yourself and your business safe is essential. If you run a business, your customers will lose trust in you if they know that their data is not protected.
For small businesses in Didsbury, mobile shredding services ensure that your documents are safely destroyed. You will feel more confident if you know that sensitive information is completely shredded. The UK Data Protection Act covers all personal information about living and dead persons. It also covers identified and identifiable individuals. The information includes full names, addresses, telephone numbers,  email IDs, bank details, opinions that have been expressed on paper and more. Earlier, documents and bills that contained such information were simply tossed into the general trash. Today, all waste paper is recycled but it has to be stored in an acceptable form so that the local mills will accept it. Instead, you could shred paper and make it easier for mills to deal with it.
Mobile shredding in Didsbury prevents unnecessary accumulation of waste paper. You can schedule regular visits from our shredding service based on how much paper you generate and when. Keeping sensitive information with you means that you have to make an extra effort and incur more expenses for safety measures. Contact Ministry of Shred for more details on our services. Make sure you schedule early so that you don't have to wait till there is a huge pile-up of paper waste. This attracts pests and dust and uses up space that could be utilised better. We provide a certificate of destruction for your personal and business use. This confirms that all the documents you provided have been shredded.