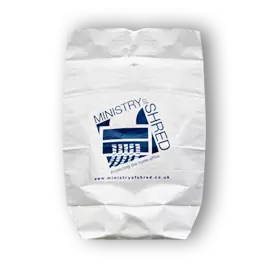 We recently started a regular service for Home Shredding Macclesfield  for an independent finacial advisor who wanted an efficient, effective service to keep on top of his home office; in terms of confidential data he did not want falling into the wrong hands. Having initially called us-having found us prominantly on the Internet-he was impressed with what we had to say and the simplicity of the service we provide. We now book a regular collection to pick up from his home-once a month.
Whether its Macclesfield for home shredding or anywhere throughout Cheshire, South Manchester and Trafford, you can be assured our service is second to none and truly unique. Its totally full proof, effective but ever so simple; combining our expertise in planning with a simple set of procedures which take away the headache of trying to shred your ever growing documents yourself! With the Data Protection Act 1988 applying to us all, its imperative you take the correct procedures when its comes to personal information.
With a home shredding Macclesfield enquiry, we will talk you through our procedure: Order a security sack online; using our secure PayPal payment system, then once you have received your sack and security tag; fill the bag to the level. Having secured the bag with the security tag, ring us to schedule in a collection-all bags are designed to be shredded without having to be opened-and a driver with ID will come and collect.Taken to our security shredding facility, your sack is shredded to the British Security Industry Association Standard-strict guidlines we always adhere to-finally, you will be emailed a certificate confirming the destruction of your documents. Simple but so so effective!