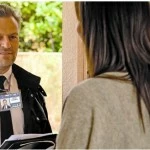 A top paper shredding company in Northenden is available if you are looking for a much more convenient, quicker and safer way of disposing paper. Paper shredders are useful, but a paper shredder typically used in an office may not be able to keep up with the volume of paper that needs to be destroyed. This is also a process that takes up valuable time. In the UK, ID theft and fraud have reached high levels. It is a legal requirement to make sure that clients' pertinent information is safe. The best way to do this is to use the services of a paper shredding company.
For all businesses in Northenden, a paper shredding company can ensure that your clients' data is safe and you are legally compliant. In order for the company's privacy and intellectual security maintained, it is best to have the old documents and paper professionally and securely destroyed. This process can help your business against ID theft, fraud and other legal issues. We offer highly competitive and reasonable costs which in the long run save you precious time and money. Use the shred sack that would be most appropriate for the amount of paper to be shredded by your business. Once this is full, our uniformed and identified driver will collect the bag from you and transport it to our secure facility. It is then shredded, bag and all.
If you are looking for a reliable and professional paper shredding company in Northenden, remember Ministry of Shred. Have a look online and order your security sack. You can make use of the secure PayPal payment system to pay for your order. Your bag will have its own security tag. This you tie once the bag is full. If you are looking for a professional paper shredding company, contact Ministry of Shred today. Our drivers will collect your sealed bag at a time that suits you, and transport it, unopened, to our facility You'll have peace of mind that your clients' old information is safe.