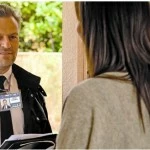 Your home office security in Urmston can be improved. This can be achieved by disposing of your sensitive papers by shredding. It is best not to tear important documents in two before throwing them away. Criminals can find these documents and gleam important information from them. They'll use this information for ID theft and fraud. Many people are victims of this type of fraud, and the number keeps rising. There is a way to prevent this from happening. The best way to safeguard against this is by shredding the documents. Choose an established company to assist with professional and thorough shredding services. Give us a ring, and we'd be happy to assist.  
It's likely that have to keep documents for a number of years. In Urmston, home office security solutions that we offer can help keep your clients' important information safe. Our expert team can assist by providing our professional shredding services. We provide shred sacks that can be used to store unwanted documents. Our sacks are recyclable and hold up to 20kg of paper. They are secure and convenient. On top of that, our process is simple. All you have to do is order for a bag online. This is then delivered to your home offices with a tag. Fill the bag up to the level line and seal it with the tag provided. Our team will collect the bags and transport them to our shredding facility. The bags are shredded along with your documents and recycled.
We can assist you with your home office security in Urmston. When you schedule a collection time for the sack, our driver will collect your bag and take them back to our shredding facility. Here your documents are shredded according to the British Security Industry Association Standard. Contact Ministry of Shred today and we'll help you keep your sensitive information safe from unscrupulous criminals. Once the shredding is done, we'll send you a certificate confirming the destruction of your documents. Keeping your clients' personal data safe is vital. Ensure that it is by using a professional shredding service.