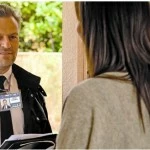 Secure shredding in Didsbury is essential if you are planning on clearing out your home office. Tossing old documents in the bin when you're done with them is not a safe method of disposing them. Over 100 000 people became victims of identity to date. Moreover, incidents of this crime are on the rise. Identity theft happens more often than one would think. In today's world, if your documents aren't shredded and disposed of properly, your important information can be copied and used which would lead to a huge problem. Not only ill your clients' personal information be compromised, but it could lead to legal problems for your business.
It is best to dispose of old and unwanted documents securely. In Didsbury, secure shredding is the perfect solution. All you need to do to ensure a safe and efficient service is call us. We're known for our outstanding service as well as our acknowledgement of customer discretion. Choose from one of security sacks that are available for purchase online. Once you have specified which security sack you need, it will be delivered to you, along with your security tag. Fill the bag up to the level line and seal it with the tag. The final step is to book a collection. Our professional collection drivers will collect your security sack to transport it to our secure shredding facility. Your old documents, bag and all, are placed in the shredding machine and completely and efficiently shredded. A certificate of destruction will be sent to you once the process is complete.
If you use secure shredding in Didsbury, you can be safe in the knowledge that you will not be a victim of ID fraud. All the shredding services we provide follow the standards, rules and regulations set by the British Security Industry Association. This includes our management of collections, transportation methods and shredding processes. The next time you want to throw away any documents containing information about your company, your personal details or important pass codes, remember to contact Ministry of Shred. You'll have peace of mind knowing that your clients' information is safe from unscrupulous criminals.