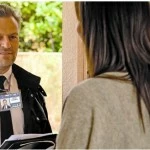 A shredding company in Altriincham can be relied on to keep your clients' sensitive information secure. All businesses have documents containing sensitive information that, if they end up in the wrong hands, could result in ID theft or fraud. The solution to this problem is to ensure that any old, unwanted documents are correctly disposed of. Shredding these documents is the right step. Unfortunately, many people assume that tearing the documents in half and tossing them away does the job. It is best to have them completely shredded. If you need assistance with shredding large amounts of old documents, it is best to use the services of a professional shredding company.
The Data Protection Act 1998 applies to all personal information. In Altrincham, a shredding company can assist you to remain compliant with this act. As a business owner, it is your responsibility to ensure that your clients' information remains secure at all times. This includes information found on outdated documents. Using our services is an easy process. Simply order your shred sack online. You can choose the size that best suits your needs. Once the sack arrives, you can fill it with the unwanted documents ready for shredding into the sack. Seal the sack with the security tag and give us a ring to schedule a collection at your convenience. Our driver will collect the bag from you to take it to our secure shredding facility where the bag and its contents are completely shredded.
A shredding company in Altrincham ensures that your documents are shredded to the British Security Industry Association standard EN15713. This means that you can be confident knowing that our management, control of collection, transportation and destruction of confidential material is within their strict guidelines. When you would like to use the services of a professional shredding company, contact Ministry of Shred. Once your documents have been shredded at our facility, we will email your certificate of destruction to you. We work with our sister company, Elsa Recycling to ensure that we uphold our policy to fully recycle all cardboard, paper and plastics with a completed audit trail. You'll be pleased to note that many of the materials we recycle will be turned back into usable products.