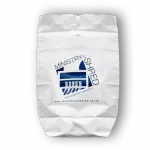 If you need confidential shredding services in Chorlton, Ministry of Shred boasts of long-standing experience in document shredding for both commercial and household customers. Paper documents can contain very sensitive information about ourselves and our businesses. It is wide-ranging and can include personal details like health records, personal income, travel documents, tax files, political opinion and other information. It can also include confidential corporate information such as customer details, sales analysis, business plans that, if leaked, could represent a significant business risk. And in this era and age where identity theft and corporate fraud is rampant, you must leave nothing to chance. We help bridge this gap by disposing of your highly sensitive material safely and securely.
For businesses in Chorlton, confidential shredding company Ministry of shred is not your usual shredding company. We fully comply with the British Security Industry Association standard, EN15713. This means we incorporate complete destruction process as stipulated, from collection, transportation and destruction of confidential material. It's for this reason and more why you should entrust us with your document destruction needs. Besides, we provide services that are easy, convenient, cost-effective and hassle-free. Traditional document shredding with an office shredder is fine, but does it ensure all your documents are completely destroyed? Can you fully trust the person you assigned the shredding of sensitive information?
With regard to the security of the process, our confidential shredding in Chorlton is the best choice. For one, we ensure everything is completely destroyed. Secondly, there's no chance of anyone accessing your materials whether its's your employee or garbage collector. What's more, paper shredding is time-consuming. This pulls you away from other important tasks. Unlike in-house shredding where you have to remove staples and paperclips from your files, you simply deposit your documents into the secure paper shredding sacks. We pick them up and transport them to our shredding plant. Once your documents are destroyed, you will receive a confirmation email. When you need a company for confidential shredding, contact Ministry of Shred. A number of businesses and households have entrusted us to meet all of their paper document shredding needs each and every day, why not give us the same chance to serve you?