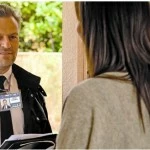 Is your home office security in Wilmslow as good as it can be? Identity fraud is becoming more and more of a problem. At Ministry of Shred we can assist you and help protect you against possible ID fraud. Our sophisticated shredding system will take any potential criminal activity of out of the equation. The way you run your home office will be kept safe with our help. When the need arises to get rid of your documents, don't leave anything to chance. You never quite know where your important documents will land up. With our assistance, they will never see the light of day after you are done with them. One of our reliable team members will arrive at your home to pick up your documents. From there they will be shredded and destroyed. This way you won't have to worry about competing businesses getting wind of how you operate. It's this type of shredding diligence that keeps small home offices running without hassle. Don't endanger all the progress you have made by being neglectful with important documents.
A misplaced document could spell disaster for the wellbeing of your home office. In Wilmslow, home office security and protecting your information is what we are committed to doing. Confidentiality and discreetness are our main strengths. Once we are shredding your documents there is nothing to worry about. Keep your company away from the dangers that lurk with unscrupulous operators. There are enough headaches for you to worry about when running an office from home. Keep things simple and running smoothly by letting us take your old documents to shred. Our comprehensive service is priced to perfection and will afford you great value.
If you require home office security in Wilmslow then we will be able to give you that at competitive prices. Contact Ministry of Shred to find out more about how we can assist with home office security.