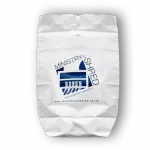 Whether for a business or personal protection, secure shredding in Wilmslow to prevent fraud is a necessity. Every business has information that requires secure destruction. Confidential information must be destroyed to protect client lists, client personal information, credit card numbers, personnel records and payroll information, and any other sensitive company information. When it comes to personal papers, you should remember that identify theft is one of the fastest growing crimes. It is typically done, the old fashion way, by obtaining paper documents with personal information on them. It is necessary to make sure that your papers containing any personal information are securely shredded, rather than just being dumped in the trash.
In Wilmslow, secure shredding is a service offered by Ministry of Shred. They have high capacity shredding machines that can shred in seconds, what an office shredding or a personal shredder would take hours to complete. They offer a cost effective way to get rid of paper in a fast and easy way. You simply order your shredder sack online, using PayPal for your payment method. They will send you a shred sack and a security tag. Fill the bag and seal it with the security tag. Book a collection. Their drivers will arrive and show an ID. They will take your bag back to their shedding facility and completely shred the bag and everything in it. They never open the bag. Your documents are shredded to the British Security Industry Association standard EN15713, so you can rest assured that everything is done properly. When the process is completed, an email is sent to you, confirming the destruction of your documents.
Secure shredding in Wilmslow will give you peace of mind, knowing that criminals will not get access to any personal information or company confidential information that can hurt you. They guarantee quality service to their clients. Contact Ministry of Shred and find out how they can help you with secure shredding.